Take the Final Steps to Complete Your Ganjier Certification
*ONLY available to existing "First Step / Online Curriculum" students*
Step 2 on your journey towards earning Certified Ganjier status:

Expert-Led Live Assessment Training In The Heart of California's Emerald Triangle
You've seen them in your course materials, now join your favorite Ganjier instructors live and in-person in the heart of the Emerald Triangle for two days of intensive cannabis assessment training.
Imagine working alongside some of your favorite cannabis icons, sampling premium cannabis, asking questions and getting first-hand instruction straight from the experts.
It's this level of access, interaction and dedication from our instructors that truly sets the Ganjier program apart.

Your Two-Day, Expert-Led Ganjier Live Training Sessions Include:
"Live Training" satisfies Step #2 towards earning Certified Ganjier status.
In-Depth Exploration of the CIP: Customer Interaction Protocol™
Cannabis Service Roleplay Simulation
A Customized Ganjier Terpene Kit and Professional Grade Jeweler's Loupe
An Exclusive Tour of a Working Regenerative Cannabis Farm
In-Depth Exploration of the Systematic Assessment Protocol® (SAP) App
Aroma, Appearance, Taste and Quality Cannabis Assessment Tutorials
And more…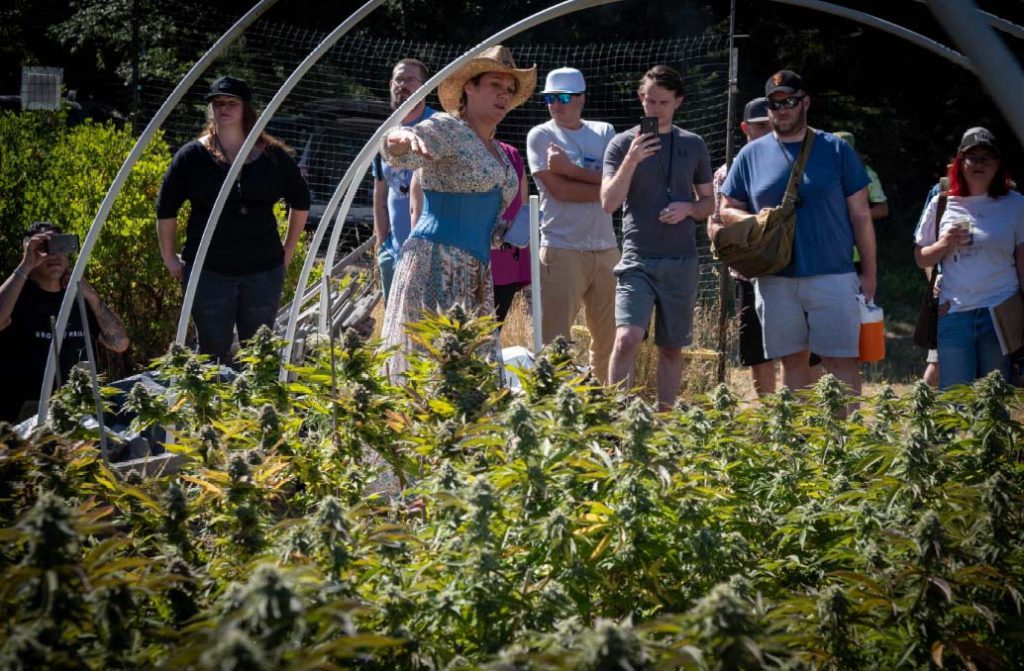 *Remember, in order to receive full Ganjier Certification, you must complete the online curriculum, the live assessment training and the final exams.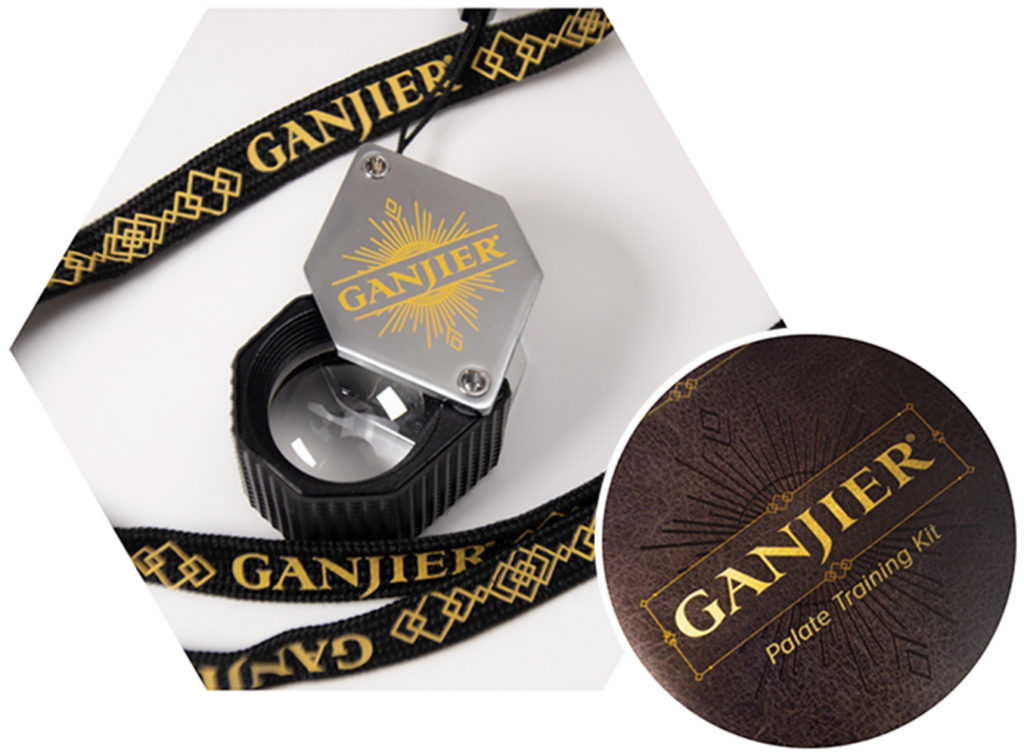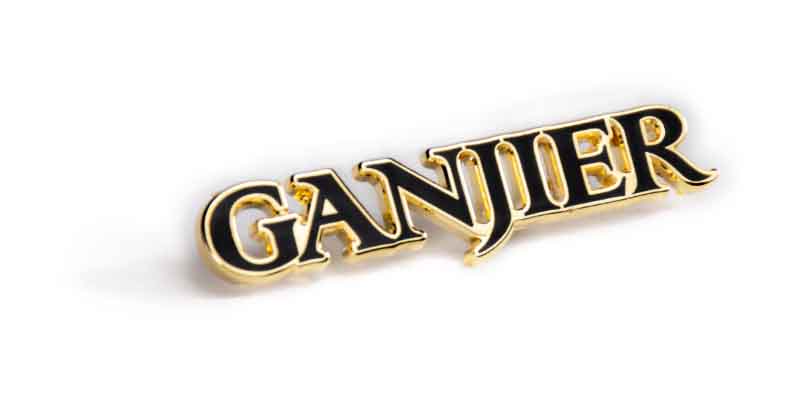 These spots are only available on a first-come, first served basis, so time and space are limited.

Your Next Steps:
To accommodate those with time, budget, and travel constraints, we've bundled live instruction and final examinations together into concurrent dates. You may take your exams immediately following your Live Training in Humboldt OR you may return to Humboldt and take your exams at a later date.
However, we STRONGLY recommend that you return home after your 2-day, in-person, live training to STUDY and PRACTICE prior to booking your exam date. The exams are thorough and rigorous. You should only book your exam date when you are fully confident that you are properly prepared.

2-Day Live Training + Final Assessment Examinations Includes:
Certified Ganjier Step #2 and Step #3
2-day in-person Live Training
In-Person Certification Exams
All for just $2999
Payment Options:
$2,999 in full
Spread over 3 payments of $1,000 each
With Scholarship Applied (50% tuition discount): $1,500

(this option may also be spread out over 3 payments)
We've created this pricing structure to best meet the needs of our students and provide the most flexible and affordable options possible. Should your financial needs require additional attention outside the current structuring, please contact us by opening a ticket with our support team: info@ganjier.com or by visiting this page and submitting a request for help.
What Ganjier Students Are Saying
"I am filled with gratitude. This is the education I've been searching the last 20 years for, and I seem to have finally found it. I feel like I am having a mini spiritual awakening. I've long considered myself a cannabis connoisseur, but this program is taking my appreciation and understanding of the plant to another level. I've already begun implementing some of the lessons I've learned from this program into the quality control processes of the cannabis products for my Highsman brand, to further dedicate ourselves to Sparking Greatness in all that we do."
"I just got back last week from participating in my first onsite training at the new facility deep in the mountains of Humboldt. We all know there is something magical about the cannabis community. The Ganjier training takes this to the next level. Analyzing cannabis samples together. Dissecting the elements of quality. Geeking out on the nuances of flavor while surrounded by the terroir that gives Emerald Triangle cannabis its very distinctive 'taste of a place'. Frenchy would have been so psyched for the students to have the opportunity to experience it firsthand. It was next-level happiness."
"I just completed my Live Ganjier training last week and it was one of the most rewarding experiences ever. If you have not discovered the Ganjier program, I highly recommend you check it out."
"I'm back from Southern Humboldt still BUZZING from the experience! Having access to such a meticulously curated palate of expert minds was beyond anything I could imagine. The connections and lifelines I forged with my mentors and cohorts during those two days will assuredly lead to brighter outcomes for my goals!"
"Had such an informative time at the live session last week and having Kevin Jodrey as an instructor for the live session was a bonus I wasn't expecting. His knowledge and willingness to give you the truth about the industry was part of what makes this program the best in the Industry!!"
"I've taken a lot of industry-related exams (Series 3, etc.) but this was the hardest I have ever been through. As a result, it was also the most rewarding certification I've ever earned! I can't describe enough how much the opportunity and experience of being in Humboldt and working with these legends has changed and inspired me. This certification is just the beginning. The future is bright and this community will change the world!"
"I've taken plenty of medical cannabis education and courses, from certification courses to conferences around the world. This…this education, this culture, this community, is missing amongst the medical cannabis professional world. Ganjier is spreading this love and light, which is so desperately needed."
"I had the pleasure and privilege of traveling to Humboldt County (The Mecca of cannabis culture) to meet some of the biggest names in the game and become a Certified Ganjier. I am proud to call them my mentors. Ganjier is not just a sommelier course, it is a community of like-minded cannabis culturalists on a course to change the face of the world through education. I am so proud to be a part of this movement and encourage everyone who feels the same to join."